The Giulio Veronesi jewellery store in Bologna is located on the ground floor of the exclusive Palazzo Ronzani in Piazza Re Enzo 1h. 
You can see our collections of unique JEWELLERY of the highest quality and synonymous with unmistakable elegance, reflecting the Veronesi long-standing jewellery-making traditions. 
Giulio Veronesi is an Authorised ROLEX Retailer. Our experts are there to help you in the choice of timepiece that is best suited to your needs. 

We have our own internal workshop where we carry out the exact same servicing procedures used by the manufacturer, guaranteeing the conformity to design specifications and functions of every Rolex. 

Our boutique is where you will also find collections of TUDOR watches, with exclusive style and matchless quality.
GIULIO VERONESI BOLOGNA
Palazzo Ronzani - Piazza Re Enzo, 1h - TEL. +39 051 234 237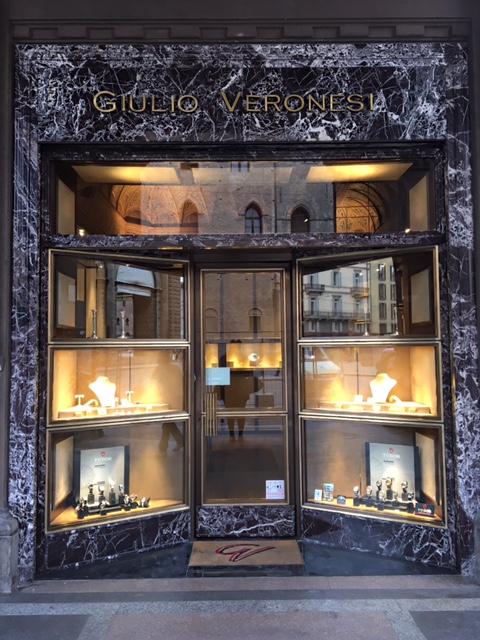 Jewelry in Bologna Giulio Veronesi
Jewellery and luxury watches in Bologna